Hey, sometimes money is tight but you still have to get someone a gift. Does that mean that you have to bake them a kidney pie? Absolutely not! The truth is that there are quite a bit of great gift ideas that are just under $15 dollars. Whether you are frugal or just down on the green moola, here are some presents that are worth wrapping.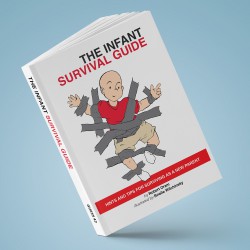 Infant Survival Guide
It's a treacherous world out there for those without sense of humor. This book will make a perfect present for terrible parents or those who can appreciate pages willed with fun and laughter!