Hey, sometimes money is tight but you still have to get someone a gift. Does that mean that you have to bake them a kidney pie? Absolutely not! The truth is that there are quite a bit of great gift ideas that are just under $15 dollars. Whether you are frugal or just down on the green moola, here are some presents that are worth wrapping.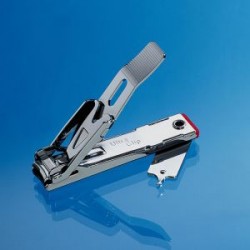 Clipping Capture Nail Trimmer
This strong but gentle fingernail clipper has an internal compartment that captures all clippings so there is never any mess left behind.