Hey, sometimes money is tight but you still have to get someone a gift. Does that mean that you have to bake them a kidney pie? Absolutely not! The truth is that there are quite a bit of great gift ideas that are just under $15 dollars. Whether you are frugal or just down on the green moola, here are some presents that are worth wrapping.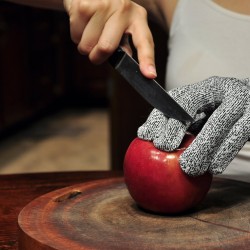 Cut and Slash Resistent Gloves
Wear these gloves when you're outside doing work and don't worry about getting cuts and scraps. They're also great for preparing food.