Hey, sometimes money is tight but you still have to get someone a gift. Does that mean that you have to bake them a kidney pie? Absolutely not! The truth is that there are quite a bit of great gift ideas that are just under $15 dollars. Whether you are frugal or just down on the green moola, here are some presents that are worth wrapping.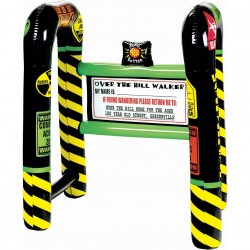 Over the Hill Walker
Know someone who's feeling insecure about turning one year older? Look no further for the perfect birthday gift. Makes people feel that much worse about their upcoming birthday.