I'm trying to find my boyfriend an awesome gift but I want to surprise him and get him something unexpected and fun. Why is it so difficult to find men gifts? What can I get my boyfriend for his birthday?
Unexpected and fun ha? Have you tried the grapefruit technique? (Do Not Google It) I warned you. Although I must say it is a cheap and painful present worth a try.
Chances are your man is a jolly ol fella, and since a steak and a BJ is out of the question I will go ahead and asume that he likes unusual, fun and useful things. Am I right?
If that's the case, why not pick one of these gifts here that will make his tail wag like a puppy waiting for a treat!
He Will Like These Gifts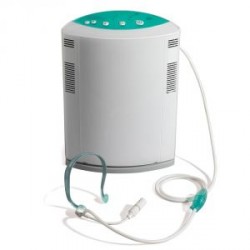 Personal Oxygen Bar
Modeled after oxygen bars found in resorts and spas, this is the personal oxygen bar that increases the concentration of oxygen you breathe by 43%, helping you to achieve a sense of calm to facilitate relaxation.