So you have decided to find the best white elephant gift ideas for 2015. Are you going to work for the office Christmas party or exchanging white elephant gifts at home with family or friends?
Regardless of the rules, gifts for the white elephant gift exchange have to not only be cheap (as the idea is that no one should want to end up with them), but also funny, even inappropriate at times for great laughter and joy that this party game brings.
So whether you want to get fired early this year before getting the bonus, or want to give grandma a well overdue heart attack, we have the list of some of the best white elephant gifts for you!
White Elephant Gifts For 2015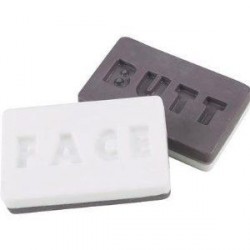 Butt Face Soap White/Brown
Ever get confused which soap you used for your butt and which one you used on your face? Well, with these soaps you will no longer have to worry about using the soap that you just used on your arse on your face.