Christmas shopping for family and friends can be fun but sometimes it can also be daunting depending on whether or not you know what to get someone and what they would like. But the great thing about Christmas gift shopping is that as long as the gift is unique and funny it will suit just about anyone.
Have a look at these:
33 Funny Christmas Gifts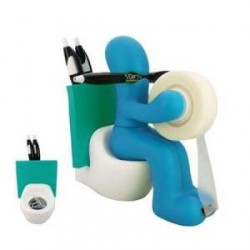 The Butt Office Supply Holder
Wanna give someone in your office a little something? Then look no further! This desk accessory holds pens, tape, and paper clips and does it in an interesting way.