Do you have this amazing boyfriend, or perhaps just average one, and want to give him a great gift for his birthday, Christmas or just cause. I have tons of great gift solutions that you never would have thought of. There's something for every type of personality and a wide variety of price ranges. Why not get something that the both of you will love? There's nothing better.
Do you and your boyfriend enjoy camping and the outdoors? Perhaps a gift that will spark a little romance. If this interests you then this will definitely be one of the best gift ideas for the both of you.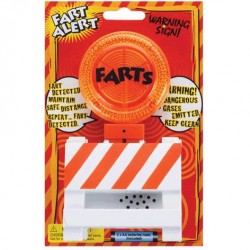 Fart Alert
Want to give people a heads up when you let them rip? This alert will give people the option of staying clear until the air clears.