Do you have this amazing boyfriend, or perhaps just average one, and want to give him a great gift for his birthday, Christmas or just cause. I have tons of great gift solutions that you never would have thought of. There's something for every type of personality and a wide variety of price ranges. Why not get something that the both of you will love? There's nothing better.
Do you and your boyfriend enjoy camping and the outdoors? Perhaps a gift that will spark a little romance. If this interests you then this will definitely be one of the best gift ideas for the both of you.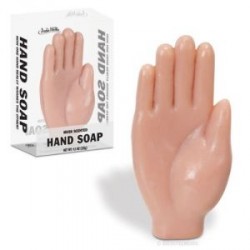 Hand Shaped Hand Soap
Treat your guests to a good, clean visual pun with this Hand Soap. Each 4-3/4 inch long, hand-shaped soap is sure to get a hearty chuckle or, at the very least, a mildly amused smirk. It's a perfect combination of silly and sanitary!