Do you have this amazing boyfriend, or perhaps just average one, and want to give him a great gift for his birthday, Christmas or just cause. I have tons of great gift solutions that you never would have thought of. There's something for every type of personality and a wide variety of price ranges. Why not get something that the both of you will love? There's nothing better.
Do you and your boyfriend enjoy camping and the outdoors? Perhaps a gift that will spark a little romance. If this interests you then this will definitely be one of the best gift ideas for the both of you.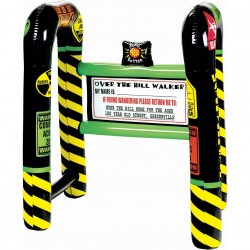 Over the Hill Walker
Know someone who's feeling insecure about turning one year older? Look no further for the perfect birthday gift. Makes people feel that much worse about their upcoming birthday.