I need help! My boyfriends birthday is coming up and I have no idea what to get him. Can you help me with gift ideas for my boyfriend?
We can definitely can give you some great gift suggestions for your boyfriends upcoming birthday. These gifts are so unique that he couldn't even have told you to get him something like these ones because they aren't your typical boring gifts. I have just the gifts that your boyfriend will love.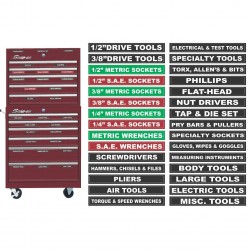 Magnetic Tool Box Labels
The perfect gift for someone who likes to keep their tools organized. No more misplacing that all important screwdriver.