So yet another Mother's Day is about to roll around and you're completely lost on the perfect gift for your mom. How about skipping the usual boring gifts and getting her something funny or unusual? Or maybe something that's very inventive and useful?
Have a look at these: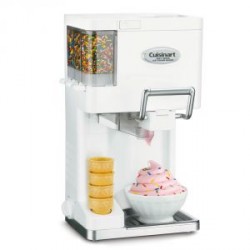 Automatic Soft Serve Ice Cream Maker
This ice cream maker produces 1 1/2 qts. of soft serve ice cream, yogurt, sorbet, or sherbet in 35 minutes without the need for chemicals, salt, or ice, and allows you to mix your own toppings.