So yet another Mother's Day is about to roll around and you're completely lost on the perfect gift for your mom. How about skipping the usual boring gifts and getting her something funny or unusual? Or maybe something that's very inventive and useful?
Have a look at these: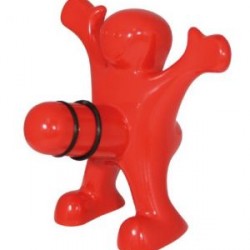 Happy Man Bottle Stopper
A funny accessory for any wine and beer bottles. He'll keep it fresh for you and enjoy doing it.