So yet another Mother's Day is about to roll around and you're completely lost on the perfect gift for your mom. How about skipping the usual boring gifts and getting her something funny or unusual? Or maybe something that's very inventive and useful?
Have a look at these: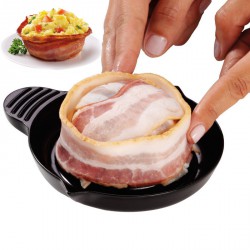 Perfect Bacon Bowl Maker
There's no such thing as too much bacon, that's a scientific fact. Why use a regular bowl for your bacon bits, when your bowl can be made of bacon? Baconception!