So yet another Mother's Day is about to roll around and you're completely lost on the perfect gift for your mom. How about skipping the usual boring gifts and getting her something funny or unusual? Or maybe something that's very inventive and useful?
Have a look at these: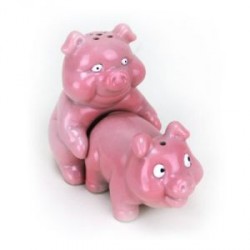 Naughty Pigs Salt and Pepper Shaker Set
These salt and pepper shakers are the perfect addition for anyone with a dirty sense of humor. You're sure to get some giggles the next time you have a dinner party and someone asks you to pass the salt and/or pepper.