It's Christmas time again! The food, the drinks, the office party, with that one really drunk as$hole that everyone talks about until the following Christmas party. Oh, and not to mention the gifts. Christmas is a really good excuse to go all and get your Mom something fantastic. She is the woman who has sacrificed so much for you and I do mean a lot, but we won't get into all that right now.
Right off the bat, let's look at Christmas gifts that are directly related to Christmas that your Mom would just love.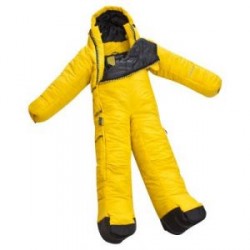 Selk'bag 4G Classic Synthetic Sleeping Bag Lemon Chrome
Like the warmth and coziness of a sleeping bag? Then why not enjoy those feelings all the time with this bodysuit made out of sleeping bag material. No need to crawl out of your sleeping bag on those chilly nights, when you're out camping, enjoy being comfortable all the time.