It's Christmas time again! The food, the drinks, the office party, with that one really drunk as$hole that everyone talks about until the following Christmas party. Oh, and not to mention the gifts. Christmas is a really good excuse to go all and get your Mom something fantastic. She is the woman who has sacrificed so much for you and I do mean a lot, but we won't get into all that right now.
Right off the bat, let's look at Christmas gifts that are directly related to Christmas that your Mom would just love.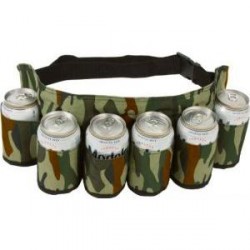 6 Pack Redneck Beer and Soda Can Holster
Hate getting up to get another beer from the fridge? With this beer holster you can hold six of your favorite beverages. A great gift for those that like to indulge.