It's Christmas time again! The food, the drinks, the office party, with that one really drunk as$hole that everyone talks about until the following Christmas party. Oh, and not to mention the gifts. Christmas is a really good excuse to go all and get your Mom something fantastic. She is the woman who has sacrificed so much for you and I do mean a lot, but we won't get into all that right now.
Right off the bat, let's look at Christmas gifts that are directly related to Christmas that your Mom would just love.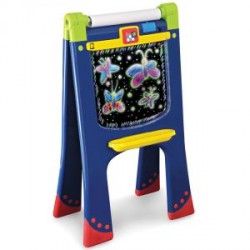 Wipe Off Fluorescent Art Easel
This is the children's erasable art easel with an illuminated plastic drawing screen similar to the ones used by restaurants for displaying daily menus.