Are you tired of getting those on your Christmas list the usual and boring Christmas gifts? Why not get them something cool instead? They'll definitely appreciate a cool Christmas gift. Think about it, would you like some boring pair of socks or pajamas or something cool? I'm sure the majority of you answered something cool, so here are some gift ideas that fall under the category of cool Christmas gifts.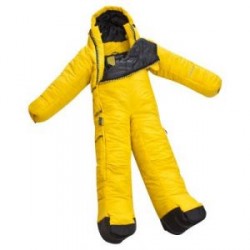 Selk'bag 4G Classic Synthetic Sleeping Bag Lemon Chrome
Like the warmth and coziness of a sleeping bag? Then why not enjoy those feelings all the time with this bodysuit made out of sleeping bag material. No need to crawl out of your sleeping bag on those chilly nights, when you're out camping, enjoy being comfortable all the time.