Are you tired of getting those on your Christmas list the usual and boring Christmas gifts? Why not get them something cool instead? They'll definitely appreciate a cool Christmas gift. Think about it, would you like some boring pair of socks or pajamas or something cool? I'm sure the majority of you answered something cool, so here are some gift ideas that fall under the category of cool Christmas gifts.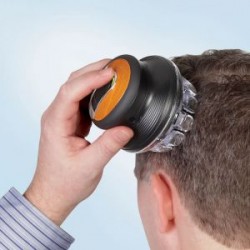 Single Handed Barber
This is the electric hair trimmer that cuts evenly in any direction, enabling you to maintain your own closely cropped, clean-cut hairstyle.