Why are the best gifts for men so difficult to come by? I don't know if you have the same difficulties I have but when my husbands birthday comes around I am at a complete loss as to what to get him. I have the same problem, of course, with Christmas and any other occasion that would require me to get him some sort of gift. I'm not sure if he goes through the same problems I do, but if he does he sure doesn't show it at all.
Here are some of the best and most unusual gifts for men you can find: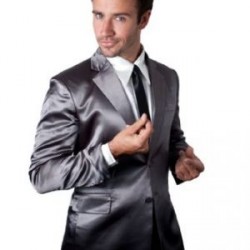 Premium Grey Suit Pajamas
Made from silk and cotton, these pajamas are going to make you feel like a million bucks when you go to sleep.