Halloween is awesome! There are so many cool gifts to give and also lots of great things to get yourself for this spooky occasion. So one of your friends is having a Halloween party, so why not get them something awesome to help them decorate their home. Check out these spooky gift ideas that are sure to make their party that much more festive.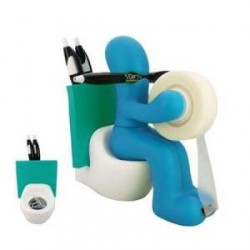 The Butt Office Supply Holder
Wanna give someone in your office a little something? Then look no further! This desk accessory holds pens, tape, and paper clips and does it in an interesting way.