Halloween is awesome! There are so many cool gifts to give and also lots of great things to get yourself for this spooky occasion. So one of your friends is having a Halloween party, so why not get them something awesome to help them decorate their home. Check out these spooky gift ideas that are sure to make their party that much more festive.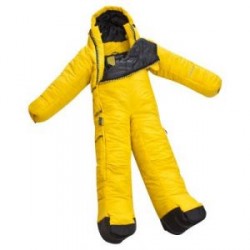 Selk'bag 4G Classic Synthetic Sleeping Bag Lemon Chrome
Like the warmth and coziness of a sleeping bag? Then why not enjoy those feelings all the time with this bodysuit made out of sleeping bag material. No need to crawl out of your sleeping bag on those chilly nights, when you're out camping, enjoy being comfortable all the time.