Halloween is awesome! There are so many cool gifts to give and also lots of great things to get yourself for this spooky occasion. So one of your friends is having a Halloween party, so why not get them something awesome to help them decorate their home. Check out these spooky gift ideas that are sure to make their party that much more festive.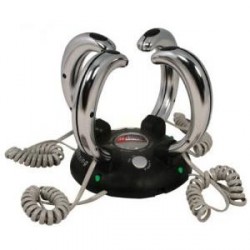 Lightning Reaction Electric Shock Game
Lightning Reaction Reloaded is a fantastic Russian roulette style electric shock game. Press the button and wait for the sound to stop and the trigger light to change from red to green. Just make sure you aren't the last to press your trigger or you'll get a shock!