If you are looking for Yankee Swap gift ideas, you've come to the right place. Whether you're going to the office party or chilling with friends and family for good holiday fun, you want to select the best Yankee swap gifts for the annual exchange and stay in the budget if the organizer announced it in the rules.
Regardless of the budget, you want to pick something that will be unique, interesting and even funny. Here we have selected some of the most appropriate Yankee Swap gift ideas for you to explore:
Check Out These Yankee Swap Gifts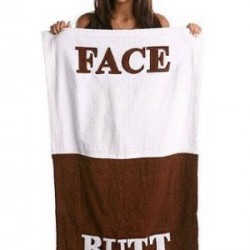 Butt Face Towel
Have a hard time distinguishing between what towel you use for your face and which one you use for your butt? Well worry no more with this butt and face towel.